EI-ABV Lockheed 14W-F62 (c/n 1497)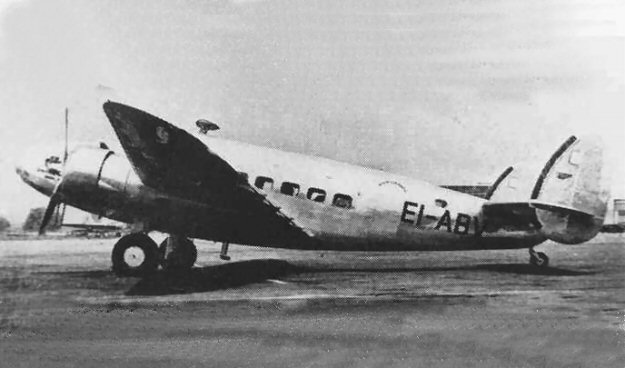 Aer Lingus acquired two Lockheed 14s in 1939 to bolster their European routes. Unfortunately
World War II broke out and the limited services which the company was able to sustain did not
justify the retention of EI-ABV or its sister ship EI-ABW (c/n 1498). They were, therefore, sold
to Guinea Airways in Adelaide, Australia after a few months service. EI-ABV above became
VH-ADW while EI-ABW wound up as VH-ADY.