VH-ADL Rearwin 9000KR Sportster (c/n 656-D)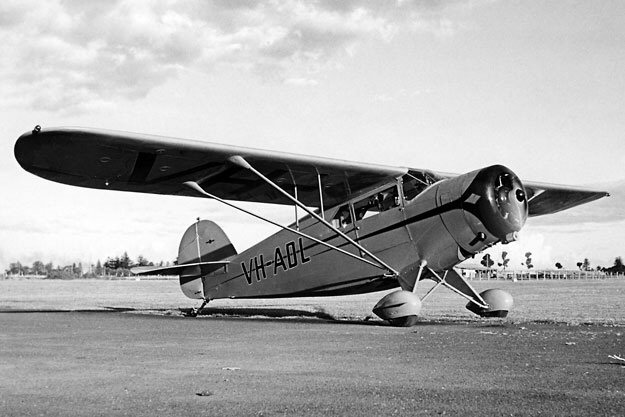 This rare shot, from the Len Dobbin collection (via the CAHS) depicts one of three Rearwins
imported into Australia 1940. The others were another 9000KR, VH-ADM and a model
8135 Cloudster, VH-ABL. The similarity between the latter mentioned aircraft and the one
above is so striking that Phil Vabre and myself at first were not sure that my entry for -ABL did
not, in fact, depict the above machine. There are, however, enough subtle differences between
a Sportster and a Cloudster to ensure that we have both machines correctly identified (the Cloud-
ster has a higher, narrower chord fin and rudder, and different shaped rear windows and doors).
Both Sportsters were not long on the VH- register, being sold in New Zealand in December 1941.
VH-ADL was initially registered to National Aircraft Pty Ltd of Sydney on 13 May 1940 before
being exported to New Zealand where it was registered as ZK-AHN with the Auckland Aero
Club at Mangere. It was impressed into the RNZAF as NZ569 in 1942 and survived the war.
Restored, it became ZK-AKA . I believe it may still be extant, although not airworthy.