ZK-AKA Rearwin 9000-KR (c/n 656-D)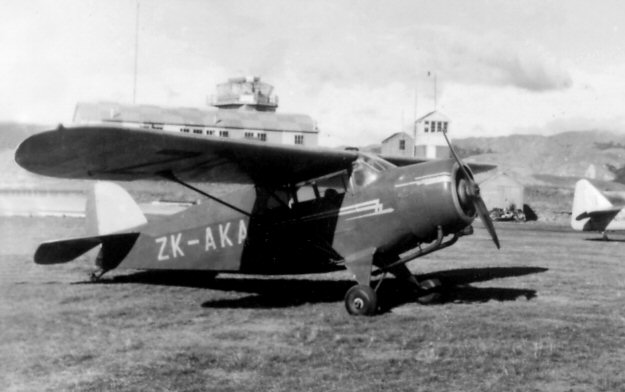 Unfortunately both these shots of ZK-AKA are very poor. The top one is circa 1949 whilst
in the lower, the rego has been moved to the tail (1953) .Previously registered VH-ADL to
National Aircraft Pty. Ltd, Sydney, Australia in 1940, it was imported into New Zealand in
1941 as ZK-AHN. It was taken on strength by the Auckland Aero Club in December 1941.
They managed to retain it until October 1942 when the RNZAF impressed it into service as
NZ569. After the war it was re-civilianized in 1946 to a private owner as ZK-AKA. After
a series of owners the aircraft was stored in 1968. It was later gifted to the New Zealand Sport
and Aviation Society (SVAS) and is presently stored awaiting restoration.