VH-ABL (2) Rearwin 8135 Cloudster (c/n 820)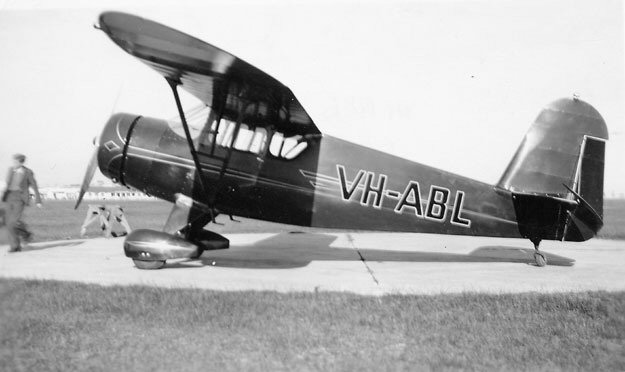 The second VH-ABL was just as obtuse (exotic?) a type as the first. This Rearwin was imported
in 1940 and is seen above in what may have been a CofA official photo from the Civil Aviation
Historical Society archives. The photo below is from the Geoff Goodall collection. This aircraft
was (unfortunately) damaged beyond retrieval in a fire at Wave Hill in the Northern Territory
in 1958.