Fairchild XNQ-1 (Model M-92) 75725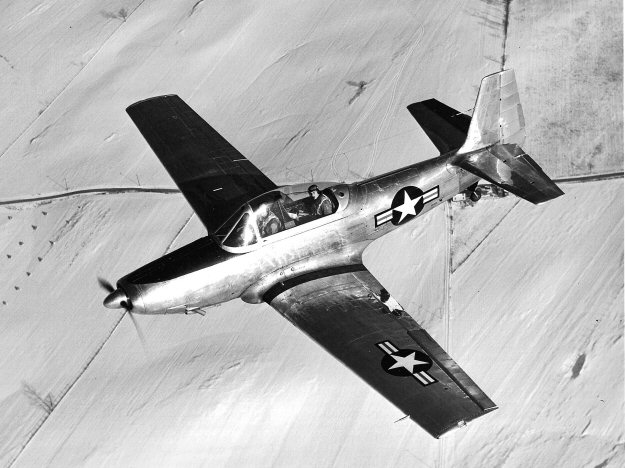 Here's a rare shot. It depicts the first prototype Fairchild XNQ-1 with an inline 350 hp Lycoming
GSO-580 up front. The XNQ-1 trainer was developed specifically for the US Navy and had its
first flight from Hagerstown on 7 October 1946. This is the first of two prototypes (the second
was evaluated by the USAF as the T-31), and was tried with two engines, the inline seen here and
the more often photographed version with the XR-680-13 radial. This prototype was unfortunately
destroyed in a crash 1950.