Bristol 170 Freighter A81-3 (c/n 12807)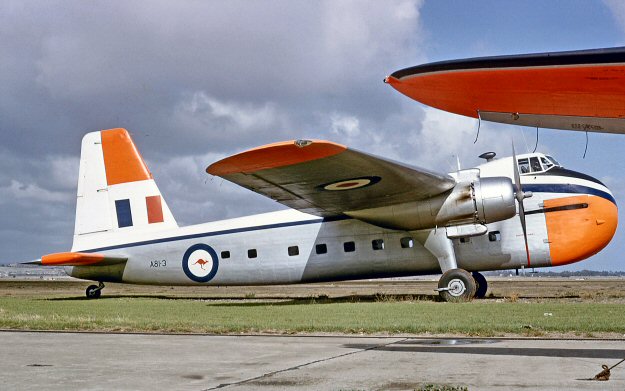 The RAAF operated four Bristol Freighters. A81-3 is seen at Parafield in April 1965 in this
nice shot by Neil Follett. It had made the 5 minute hop across from Edinburgh where the
Bristols were based, probably for maintenance at the DAP hangars. This Freighter was
originally built as G-AIMR for the UK Ministry of Civil Aviation in March 1946. It became
WB484 for the RAF in May 1949, and was immediately seconded (given?) to the RAAF
where it became A81-3. Made redundant in 1967,.A81-1 and -3 (and the dismantled air-
frame of A81-4 broken up at Edinburgh) were sold to Jim Hazelton and Keith Dayal-Singh
at Orange NSW and then re-sold to Jetair to become VH-SJG and VH-SJQ respectively.
As VH-SJQ it crashed into the Bass Strait on 10 May 1975 due to engine failure. It was
being operated by Air Express Pty Ltd who had succeeded Jetair.


Q.