VH-SJQ Bristol 170 Freighter Mk 21 (c/n 12807)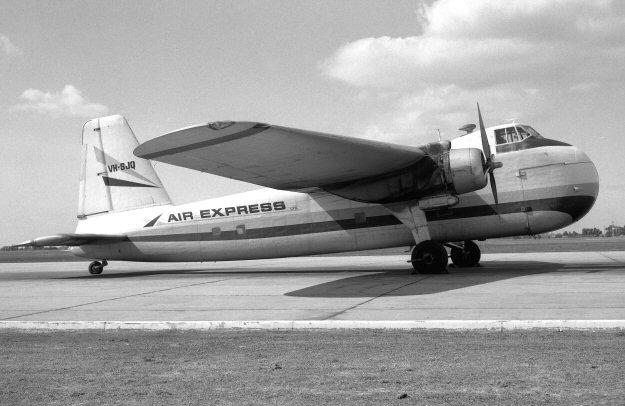 Originally built at G-AIMR, this Bristol Freighter went to the MOS as WB484 in 1949, but
almost immediately was seconded to the RAAF where it became A81-3 (in May 1949). It
was withdrawn from use by that service in 1967 and struck off charge the following year. It
was civilianized in 1970 as VH-SJQ for Jetair Australia Ltd and then went to Air Express at
Essendon when the Jetair thing did not work Greg Banfield saw it at Essendon (above) on
7 December 1974 in Air Express markings, and also at Mascot in March 1970 sans livery
(immediately below). John Wheatley's shot at the foot of the page was at the same venue a
year later. Whilst with Air Express it appeared in a variety of different liveries. That company
ran air freight services across the Bass Straight to Tasmania. During a night freight run on
10 May 1975, VH-SJQ crashed into the sea after suffering an engine failure. The crew of two
did a 180 back towards Melbourne but sadly drowned before rescue could reach them.