TF-ISM de Havilland D.H.89A Dragon Rapide (c/n 6670)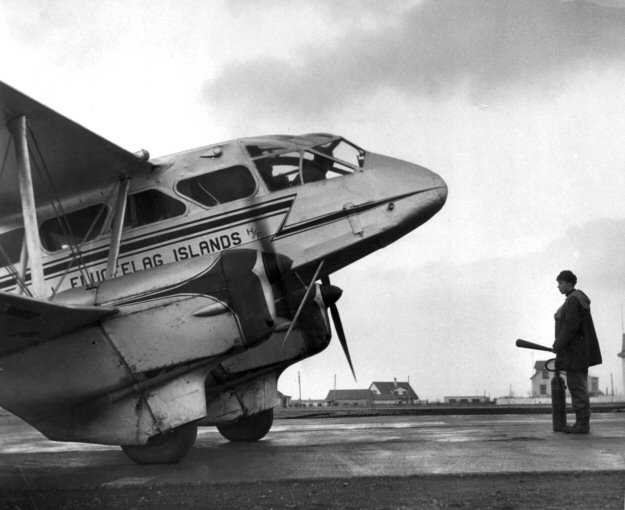 Another cropped image from Flugfelag Islands. Since the other Rapide operated by the airline,
TF-ISO, was lost in 1945 it can be surmised that the above shot depicts TF-ISM (the same air-
craft as is in the background on the shot for TF-ISK). The Rapides were used by the airline on
local inter-island services in the 1940s, and also as herring spotters. TF-ISM was the former
RAF Dominie HG671 built by Brush, although it evidently saw little service duty. Is was not
uncommon for fabric covered aircraft such as the D.H.89A to catch fire whilst starting. Hence
the precaution of having the bloke with the fire extinguisher. For modellers, correspondent Olafur
Sigurdsson in Iceland reports that the original livery was bright red with large white surrounded
letters and no cheat lines. The livery shown above came much later.