TF-ISK Consolidated PBY-5A Catalina (c/n 81)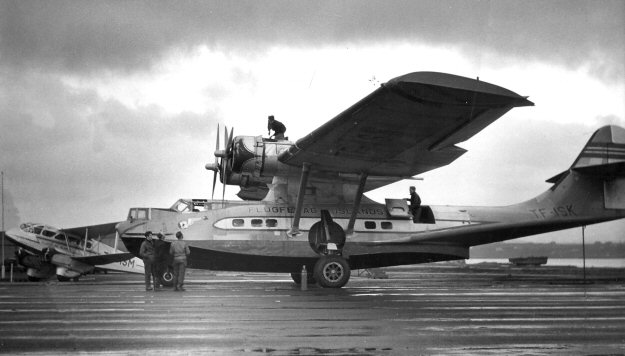 In addition to its DC-3s Flugfelag also operated three Catalinas (TF-ISJ and TF-ISP were the
others) to outlying communities whose only access was by water. My Icelandic correspondent
Olafur Sigurdsson indicates that the Icelandic CAA has the c/n on this aircraft as 81, being ex
Bu05005 and RAF Catalina Mk. III FP532, and I will bow to their judgment on this. My own
records stated that its c/n was 504. Note DC-4 type tail prop. TF-ISK was withdrawn from
use in 1958, de-registered in 1961 and broken up at Reykjavik.