PH-TAU Lockheed L-049 Constellation (c/n 2068)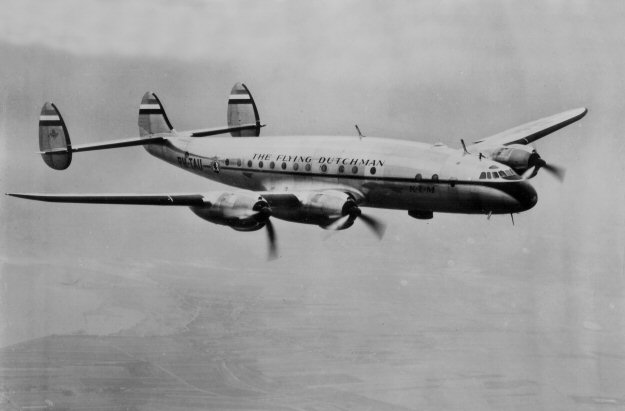 In 1946 the newly reformed KLM purchased four Lockheed Constellations for their trans-Atlantic
route from Amsterdam to New York (via Prestwick and Gander). This flight then continued on to
Curacao (at the time part of the Netherlands West Indies) although local traffic between New York
and the Caribbean island was not permitted. PH-TAU was named

"Utrecht"

. When the L-749s
were delivered in 1950 the L-049 models were sold off to Capital Airlines in the US, this one be-
coming N86531.