PH-AJU Douglas DC-2-115A (c/n 1317)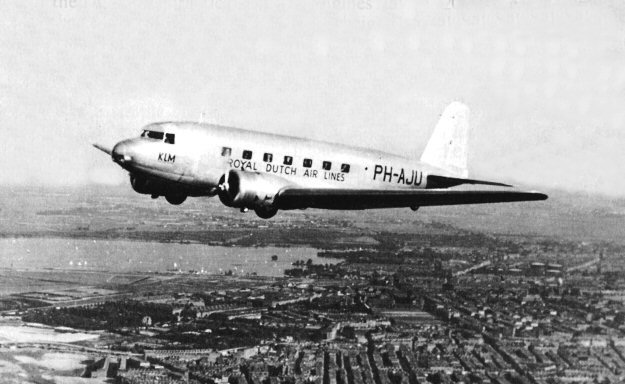 This was the first DC-2 assembled by Fokker in August of 1934 (for more on the history
of the Fokker/Douglas relationship, see my entry for PH-AKF). It arrived in Holland with
the US registration NC14284. It became, of course, KLM's famous "Uiver" which was
flown to second place in the MacRobertson Air Race. This event took place in October
of 1934 and was a handicapped air race between London and Melbourne. The race was
won by the purpose-built de Havilland D.H.88 Comet, but when one considers that the
DC-2 was a stock airliner, it can be deduced just how advanced the aircraft was for its
day. The three shots on this page illustrate the original PH-AJU. The one at the foot of the
page comes from the Robert Blaikie collection and was taken by his uncle Frank W. Paltridge
in November 1934 when the DC-2 spent some days at Brisbane's Archerfield Airport after
the race and prior to flying back to Holland. Robert remembers the occasion when his uncle
took him out to Archerfield to view this "huge plane". He recalls standing under the nose and
looking up in wonder!. PH-AJU was unfortunately destroyed in a crash at Rutbah Wells, Iraq
on 20 December 1934 after it had been struck by lightning.
In 1983 an ex US Navy R2D-1 BuA9993 (c/n 1404) which had been civilianized as NC39165
was restored as PH-AJU and shipped to Antwerp. It then flew from Mildenhall to Melbourne
in commemoration of the 1934 air race. This machine is still flying the air show circuit in Europe
and images of it abound on the Internet.