PH-AKF Douglas DC-2-115D (c/n 1318)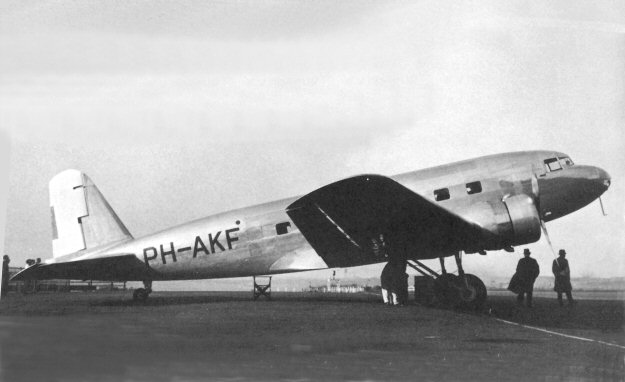 Early in 1934 Anthony Fokker realized the great potential of the all new, all metal Douglas DC-2
and obtained the exclusive European distribution rights for the aircraft. He also negotiated with
Douglas to assemble the machines in his factory in Holland from kits supplied from Santa Monica.
There were actually two machines registered PH-AKF. I am fairly sure that this is the first one
(although the print I acquired from Fokker doesn't specify). This aircraft was the third assembled
by Fokker and was used for a couple of years as a demonstrator before going to Deutsche Luft-
hansa as D-EBEQ. The other PH-AKF was c/n 1319 and was also used as a demonstrator,
eventually winding up with A.L.I. in Italy as I-EROS. c/n 1318 was written off in a crash in the
Rhodope Mountains of Bulgaria whilst working for L.O.T. as SP-ASJ on 23 November 1937.