LN-LAI Short S.25 Sandringham 6 (c/n SH.62C)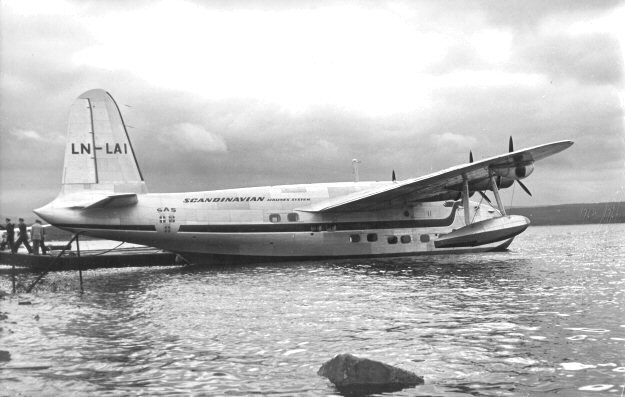 Two more Sandringhams were supplied by Short Bros to DNL to replace those lost in
accidents (see entry for LN-IAV). They were LN-LAI,

"Jutulen"

seen above in this
nice study from SAS, and LN-LMK

"Polarbjorn"

. The above machine was formerly
a RAF Coastal Command Sunderland, serial number W4037. Both were absorbed into
the SAS fleet, although disposed of shortly thereafter. LN-LAI was chartered to France-
Hydro and sank off Bangui, in French Equatorial Africa in November of 1952.