HB-ITU General Aviation (Clark) GA-43 (c/n 2204)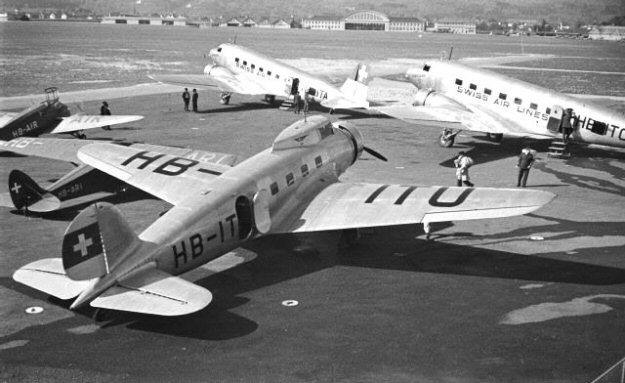 Rare shot from Swissair showing the second GA-43 put into service by the airline in March
1935. It is seen in company with DC-2s HB-ITA and HB-ITO. Note GAL Monospar ST.25
HB-AIR (which went to Australia as VH-UUV) and Leopard Moth HB-ARI to the left.
HB-ITU was actually the fifth of its clan to be built. Both GA-43s served on internal Swiss Air
services connecting Zurich with Basel and Geneva. Occasionally they were operated on flights
outside the country. HB-ITU was unfortunately short-lived as, on the night of 30 April 1936
whilst on a night flight from Frankfurt to Basel it crashed into the north-west wall of the Rigi
mountain in central Switzerland. No passengers were on board, but the crew of two perished.
Failure of the DF equipment was cited as the cause.