VH-UUV GAL Monospar ST.25 (c/n ST25/48)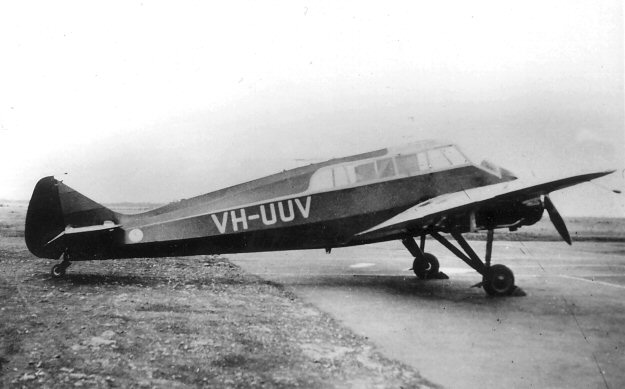 VH-UUV was not a new machine when delivered to Adelaide Airways in October of 1935 having
been registered in Switzerland as HB-AIR. It can be seen in such in my shot of the Swissair Gen-
eral Aviation GA-43 HB-ITU.
VH-UUV did not survive the war, and was "struck off register" in
1940.
The two photographs below are from the Geoff Goodall collection, the lower one being one
of the better of the CofA shots he has managed to glean from the old DCA forms. For an excellent
historic shot of this and an Adelaide Airways Short Scion displaying the yellow and black livery
of the time go to:
http://www.airwaysmuseum.com/Adelaide%20Airways%20postcard.htm