G-EAQX Avro 547 Triplane (c/n 547/1)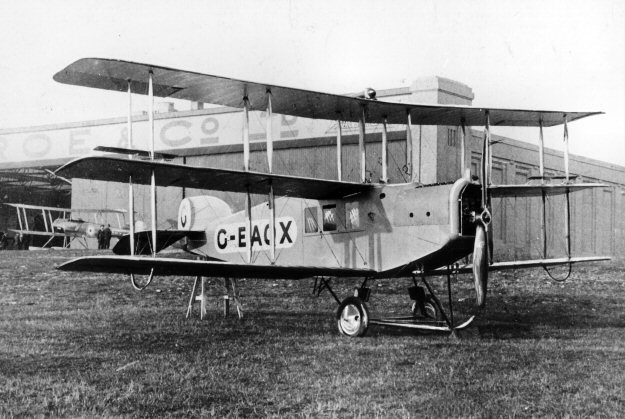 Here's a commercial triplane. Sort of a triplane airliner, if you will. It was, in fact, sold to Qantas
in November of 1920 as G-AUCR, although, having arrived, was found not to be robust enough
for day to day airline operation and was withdrawn by the airline after a year on the register. The
547 was powered by a 160 h.p. Beardmore. A second example, the Avro 547A (G-EAUJ) had
the more powerful 240 h.p. Siddeley Puma up front. Finally, a third airframe was started (but never
completed) and stored at Hamble until 1925.