G-AUCR Avro 547 Triplane (c/n 547/1)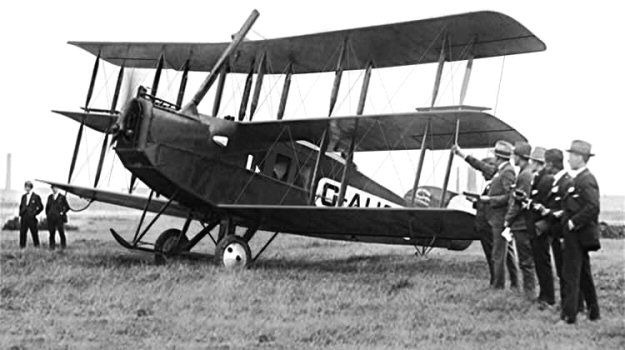 The image above, from the Dave Horn collection, is a rare shot showing the first of only two
Avro 547 tri-planes with its Australian rego. The three shots below (upper from the CAHS
files and the two lower from Geoff Goodall's collection) illustrate it sans rego, probably taken
at Melbourne after it first arrived from the U.K. where it had been registered G-EAQX,
It had been acquired by Qantas in November 1922 ostensibly to provide service between
Charleville and Katherine. Although it placed second in the 1922 Australian Aerial Derby,
it is doubtful whether it actually ever flew revenue passenger services for QANTAS since it
was deemed to be totally unsuitable for outback conditions plus apparently it was somewhat
structurally unsound, particularly in the undercarriage area. Its registration was allowed to
lapse one year later, and the fuselage wound up as a chicken house in Sydney.