G-AIYN Armstrong Whitworth AW.55 Apollo (c/n AW.3137)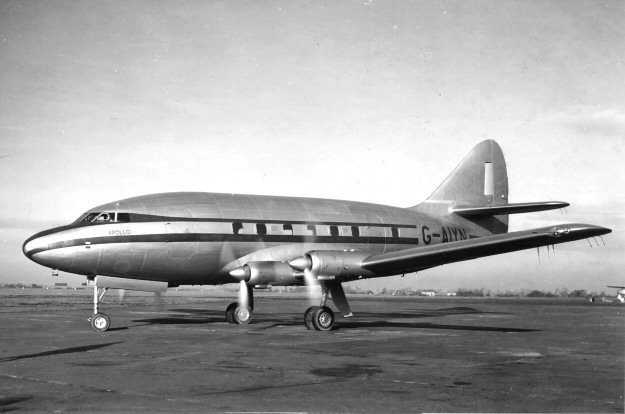 The Apollo was built to the same Brabazon Committee Type II civil transport spec (C.14/46)
as the Viscount. Unfortunately teething problems with its Armstrong Siddeley Mamba turbo-
props proved to be its undoing and any hopes of quantity production were dashed by the immed-
iate success of its rival, the Vickers Viscount. The two shots on this page show the machine as
it first appeared in 1950, and (below) as re-liveried for the 1952 Farnborough Air Show. Two
prototypes were built, the other bearing the military serial VX224. Both were scrapped in 1954.