G-AHMH Percival P.48 Merganser (c/n AU.1)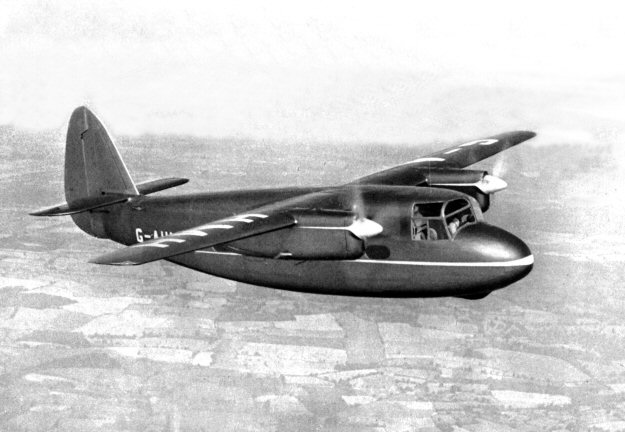 This image of the one and only Merganser was taken from a Percival Aircraft brochure, circa 1947.
First flown on 9 May 1947 with the Class B registration X-2, this 5-8 passenger feeder liner was
powered by two 269 h.p. Gipsy Queen 51 engines. In the event, production of these engines was
terminated by de Havillands and the Merganser was scrapped in 1948. It did, however, lead to the
development of the larger model P.50 Prince.