G-AGRE Avro 688 Tudor 1 (c/n 1253)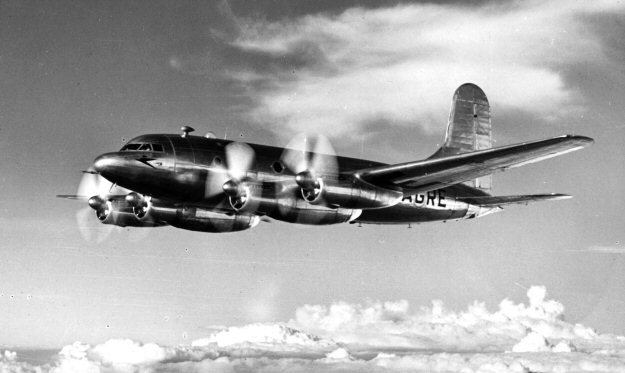 The following is a brief dissertation on the Avro Tudor saga......................:

The Brabazon Committee, set up during WW II to decide what types of transport aircraft would be
be needed in the late 1940s, had issued, as one of its requirements, a blueprint for a long distance air-
liner capable of serving the North Atlantic routes. A.V. Roe & Company came up with the type 688
which was based on the wings and engines of the Lancaster bomber/York transport designs. The new
aircraft had a circular fuselage cross section and was pressurized. While the program was in progress
a series of events occurred which basically ended the life of the Tudors as regards employment with
the state controlled airlines (BOAC, BSAA) was concerned. (Several of the later marques were to go
on and lead useful lives with private carriers, whilst four of them performed admirably during the Berlin
Air Lift).
Anyway, the events were: (i) The original design was deemed not to have the capacity BOAC
required for its trans-Atlantic routes. (ii) The prototype of the stretched version, G-AGSU, was
lost in a tragic crash at the company's airfield. (iii) On 30 January 1948 a Tudor Mk 1, G-AHNP


"Star Tiger"

of British South American Airways mysteriously disappeared in the infamous "Bermuda
Triangle" while on a flight from the Azores to Bermuda. No trace was ever found. (iv) One year later,
on 17 January 1949 the aircraft depicted above in BOAC Speedbird livery before being seconded to
BSAA, (who named it

"Star Ariel")

also disappeared in the same general area whilst flying between
Bermuda and Kingston, Jamaica. Again, no trace was ever found. These disasters, along with a less
than sparkling economic performance, led to the Tudors not being pursued by BOAC. BSAA did
operate the Mark IV model, but that airline was dissolved in 1949 and merged into BOAC who, by
that time, had committed to American and Canadian aircraft.