G-ACFV Avro 642 Eighteen (c/n 642)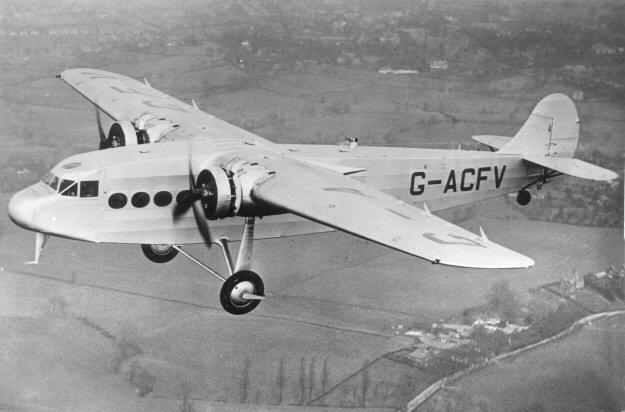 Another promising looking design which was not produced in numbers. In fact, only two Avro 642s
were built. In addition to the prototype seen above, the other (VT-AFM) was supplied to the
Viceroy of India in 1934. G-ACFV was operated for a while by Midland and Scottish Air Ferries
on their Belfast to London (Croydon) run. At least one (c/n 773) four engined variant of the 642
was supplied to the RAF in India. I have never seen a photograph of this aircraft but it must, I would
think, have looked all the world like a Fokker F.XXXVI. Anyway, later in 1934 G-ACFV ran out
of fuel over the Denbigh Moors in north-east Wales, and was forced to make an emergency landing.
It was refueled courtesy of the AA and the crew then attempted to take-off from the moor. Unfort-
unately they hit a dry stone wall with the resultant crash as seen in the photo below. This shot comes
from local historian Paul Lawton who indicates it was taken (with a Kodak Box Brownie) by Alfred
Beardsworth of Glentworth, Llangollen. Incredibly the big Avro was repaired (around May of 1935)
and sold in September 1936 to W.R. Carpenter and Co of Sydney for their New Guinea operation
as VH-UXD.