VH-UXD Avro 642-IIM Eighteen (c/n 642)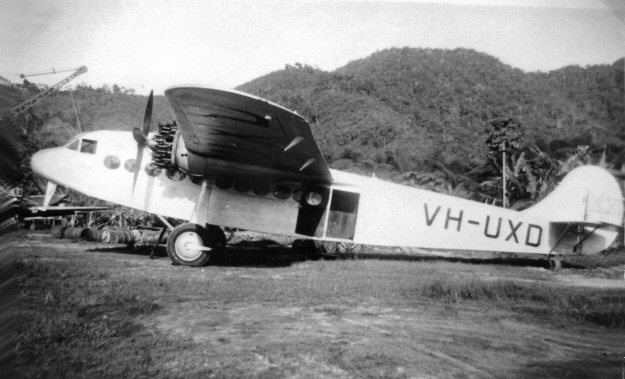 Considering this machine had a nasty accident on Denbigh Moor whilst it was registered G-ACFV
I am frankly amazed that it is looking so good in the shot above, from the Geoff Goodall collection,
taken at Salamaua in 1938. Imported from the U.K. in September 1936, it had originally been flying
with Midland and Scottish Air Ferries, and latterly, after being repaired, for Commercial Air Hire of
Croydon. It was acquired by W.R. Carpenter and Co Ltd to work as a freighter in New Guinea.
At the time of the above photo it had been transferred to Mandated Airlines. The image below,
from the John Oxley Library, State Library of Queensland collection shows it after it had forced landed
on Four Mile Beach at Port Douglas, Queensland, circa 1937. VH-UXD was destroyed in a Japanese
strafing attack at Salamaua on 11 March 1942.