F-BASP Breguert 763 Provence (c/n 03)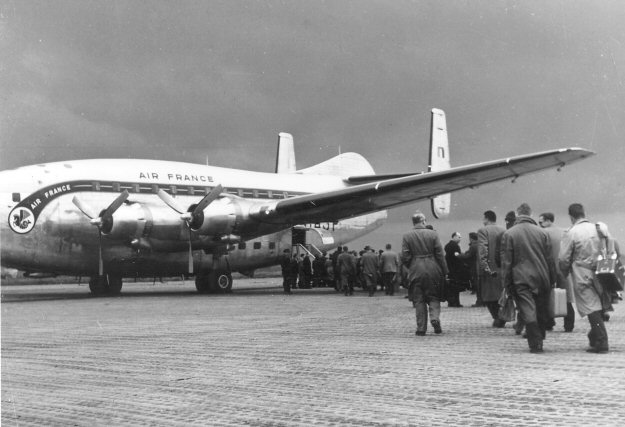 Too bad that this Air France image is badly cropped. Twelve production Br.763s were built by
which time the type had been dubbed "Provence". Six of these were later transferred to the French
Air Force and renamed "Sahara". Note lower profile on the central fin on the production model as
opposed to that shown on the previously illustrated F-WASK. At first glance the machine above
appears to be loading military types (there are no females present) but closer inspection reveals that
they appear to be load of reporters or some such, since they certainly do not look like French
Foriegn Legionnaires. The Breguets perfomed very well with Air France on both North African
and also European routings, and were only replaced when the Caravelles were introduced.