EC-AEU Douglas DC-3 (c/n 14005/25450)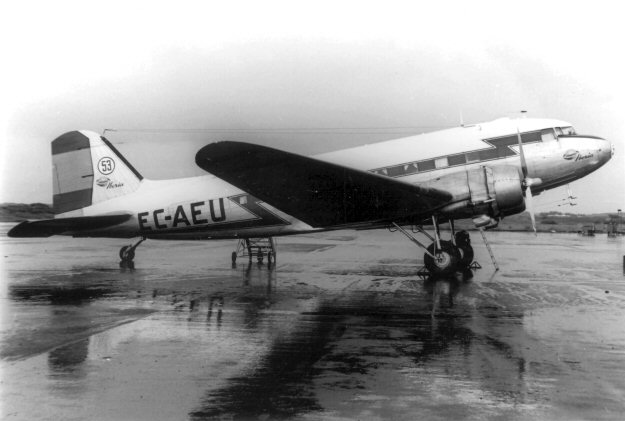 The above photograph, from the Jennifer Gradidge collection, was taken by the late Peter R. Keating
on a very wet hardstand at Dakar (in what was then French West Africa) in 1951. Although the name
"Iberia" had been registered as long ago as 1921, the current airline with that name was founded in 1944.
It opened up services to most of the capitals of Europe as well as a route to South America immediately
after WW II. Its predecessor, L.A.P.E. had been reduced to domestic services only following the end
of the Spanish Civil War when Franco swept into power. The above aircraft wound up preserved in the
Auto & Technik Museum in Sinsheim, Germany, originally as D-CORA, but now appears to have been
changed to D-CADE.