XA-BJI Douglas DC-2 (c/n 1304)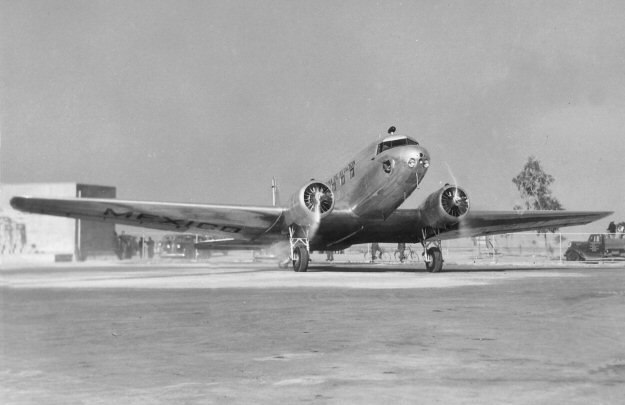 Compania Mexicana de Aviacion was first registered in 1924, thus making CMA one of the oldest
airlines in the world. It was purchased by Pan American in 1929. Like all CMA's DC-2s, XA-BJI
was originally delivered to the parent company, Pan American Airways. It was first registered as
NC14271. Mexico's first registration markings were "M-" followed by four letters. It was then
changed to "X-" in 1929 and "XA-" for commercial aircraft and "XB-" for private machines in the
early 1930s. After 1945 it appears that all registrations (until they ran out, in the 1970s) had a vowel
in the center letter. This DC-2 was pre those days. Close examination of the original print shows it to
be XA-BJI. The differences between it, and a DC-3 are very evident in this photo. Note twin landing
lights, and square cut fuselage and wings. XA-BJI returned to Pan Am in 1941 and was then was
immediately impressed into service with the RAF's 31 Sqn as HK821. After a year in Iraq it moved
on to India where it was stuck off charge at Lahore in 1943 (when C-47s became plentiful).