Pan American Airways Douglas DC-2-118B NC14271 (c/n 1304)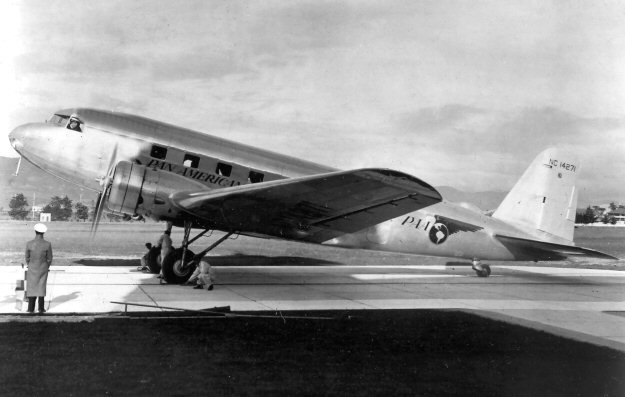 This extremely rare photograph of a DC-2 in PanAm markings was contributed by Mike Sparkman.
Although the Pan American Airways Corporation purchased almost two dozen DC-2s they were
were almost all seconded to their subsidiary divisions of PANAGRA, Compania Mexicana de
Aviacion (CMA), and China National Aviation Corporation (CNAC). The exceptions were a
couple operated by their Alaska Division. NC14271 went to CMA as XA-BJI. Go to this link
for details of the latter day history of this DC-2.