PP-XEI SAAB 90 Scandia (c/n 90.103)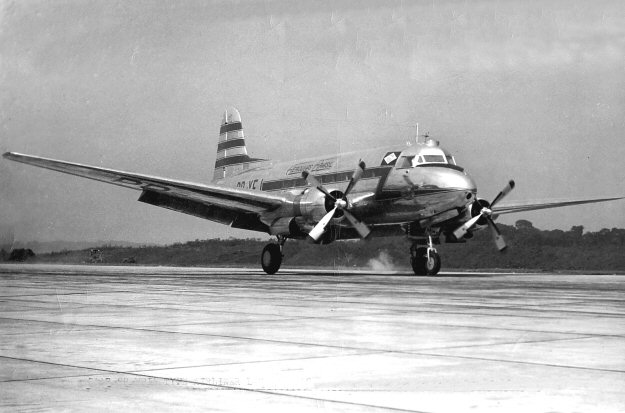 As indicated in the narrative for PP-SRB, the only customer for the Scandia outside of Scandinavia
was Aerovias Brasil. In the event, they were never actually operated by that airline but went to VASP
almost immediately due to a stock holder take over. This one is shown at Sao Paulo as it arrived
from the manufacturer in August of 1950. It was re-registered PP-SQE in December of that year.
The PP-X series of registrations were allocated for delivery flights only. This machine, had it stayed
with Aerovias Brasil would have been re-registered PP-AXM.
C/n 90.103 crashed into Guanabara Bay after take off from Santos Dumont on 30 December 1958.
The No.1 engine failed shortly after take off and, in turning to return to the airport the aircraft stalled
and fell into the sea. Twenty-one of the thirty-seven passengers and crew aboard were killed.