PP-SRB SAAB 90 Scandia (c/n 90.108)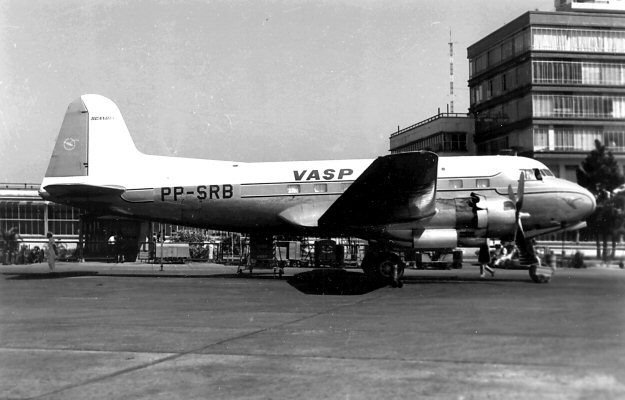 The only airline other than Sweden's A.B. Aerotransport (which became SAS) to order the SAAB
Scandia was Aerovias Brasil. At the time these were due to be delivered the stock of Aerovias Brasil
had been bought up by the State of Sao Paulo. The Scandias then passed to that state's airline,
Viacao Aerea Sao Paulo (VASP). Only two were delivered in Aerovias Brasil livery, the rest of
Aerovias Brasil's five going straight to VASP. In the event, VASP eventually purchased all of the
17 Scandias built, including those originally delivered to SAS. PP-SRB was one the latter and was
built for SAS as SE-BSE "Jarl Viking". VASP acquired it in 1958 and it was withdrawn from use
and broken up at Congonhas Airport, Sao Paulo in August 1965. The above shot was taken by
the later Peter R. Keating and is shown here courtesy of the Jennifer Gradidge collection.