PP-VCE Curtiss C-46 (c/n 30656)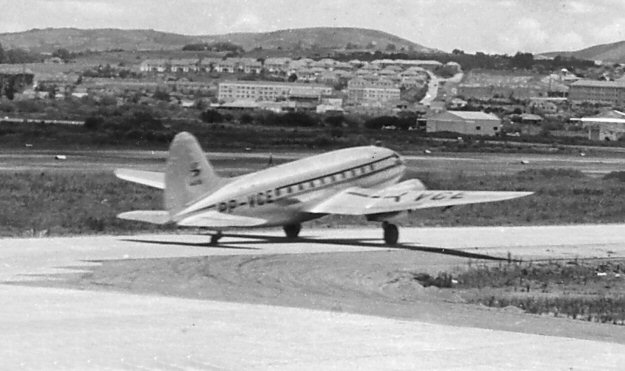 This is an extract from the photograph of PP-VBO. As indicated elsewhere, VARIG used their
C-46s on passenger services (most civil C-46s were cargo machines). VARIG acquired this ex
C-46A-50-CU (42-101201) from Mexico where it had been XA-HAM. It was owned by
TABA in the 1970s and then passed to the Museu Eduardo Matarazzo (primarily an antique/
classic automobile collection) where Martin Bernsmuller advises that it still resides (in the open)
at Bebedouro, 400 km northeast of Sao Paulo.