PP-VBO Douglas DC-3 (c/n 15693/27138)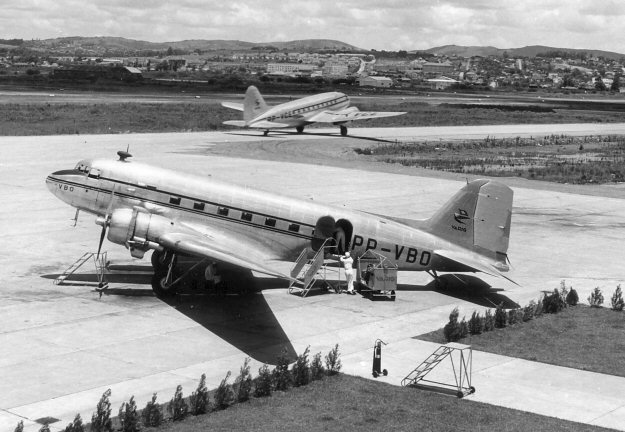 PP-VBO was a model C-47B-20-DK (43-49877) built in 1944. It was civilianized as NC28802
and went to VARIG in 1946. Note C-46 PP-VCA taxying out. I will use a (blurry) enlargment
of this for that rego. PP-VBO was broken up in Sao Paulo in 1970.