LV-ABS Douglas DC-4 (c/n 10371)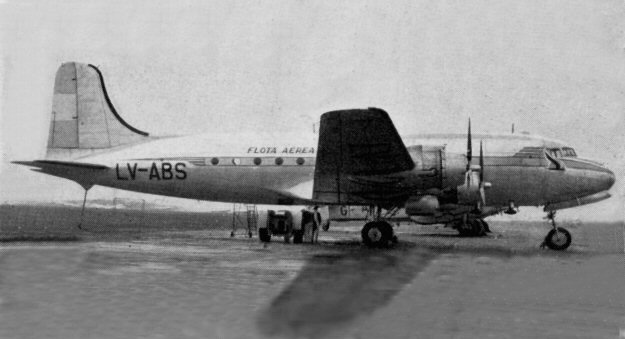 This woeful image was extracted from a FAMA pamphlet, circa 1948. Sorry, it's the best I can do.
LV-ABS was built in 1944 as a C-54A-15-DC. It served with the USAAF with serial number
42-72266 until it was acquired by FAMA in 1947. (For more on FAMA's history see the DC-4
LV-AGH). It passed to the nationalized Aerolineas Argentinas in 1949 and was given the name


"Tte Origine"

. The aircraft was withdrawn from use in 1970 and broken up.