VT-DUP Douglas DC-3 (c/n 26057)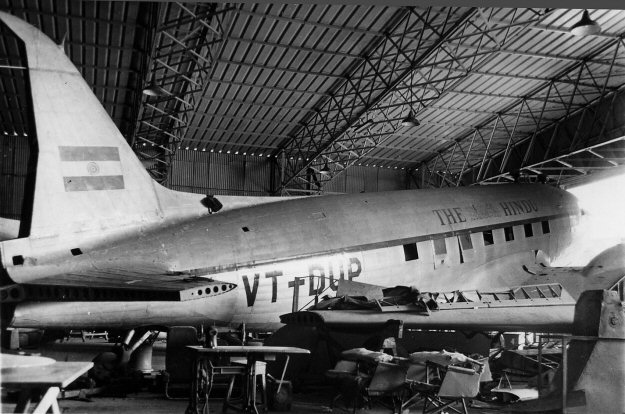 This shot of a DC-3 seems to indicate it was undergoing major maintenance but it was, I believe,
in the process of being scrapped. A former C-47B-5-DK (43-48796) it had been civilianized
for Pan American as NC79009. It was then sold to Middle East Airlines as LR-ABB, (later re-
registered OD-ABB) before going to Jordan and was then acquired by The Hindu* newspaper in
the late 1950s. The above shot, by Jimmy Wadia, is from the John Havers collection.
* The (English-language) Hindu newspaper has been published in Madras (now Chennai) since
1878.