OD-ABB Douglas DC-3 (c/n 26057)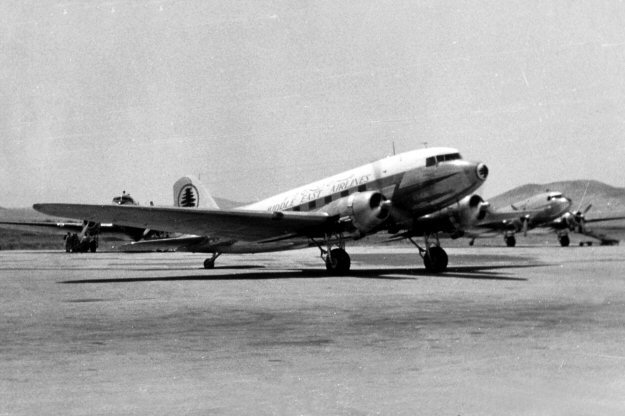 I cannot positively identify this DC-3, but I believe it to be the first of the "latter day" acquisitions,
with the "Cedars of Lebanon" on the nose. These aircraft were ex Pan American machines and not
brought onto strength until 1951 or 1952. OD-ABB was ex N79009 (

"Clipper Undaunted"

).
Three others were OD-ABD (ex N79010), OD-ABE (ex N79008). and OD-ABO (ex N33372).
If, in fact, the above aircraft is OD-ABB, it did a couple of stints in Jordan (as JY-AAA and JY-ACJ)
before being sold to The Hindu newspaper in India as VT-DUP.