VT-AUE Douglas DC-3
(c/n 19519)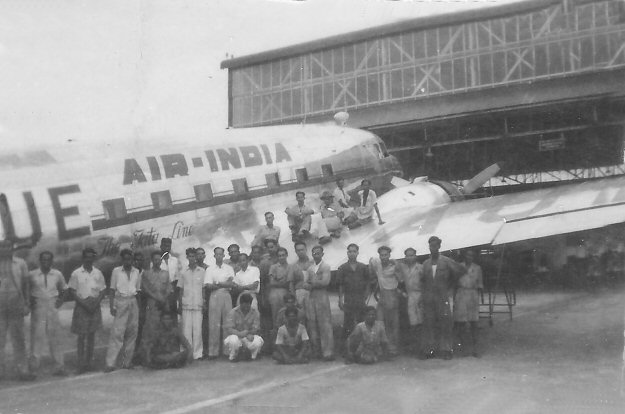 This photograph is from the album of Ben Manuel. Ben's grandfather worked for Air India after
WW II. Clearly the subject of this shot were the airline employees, rather than the aircraft
itself, although this DC-3 photo is interesting in that it shows "The Tata Line" titling below the
cheat line rather than following the 'Air-India" as was the norm in latter years (see VT-AUR).
VT-AUE was a former C-47A-080-DL, delivered to the USAAF in 1944, serial 43-15053.
It was released to Tata Airlines in November 1945 which was renamed Air-India a year later.
Another name change in August 1953 found it registered to Indian Airlines Corporation.
Like several other IAC machines, it went to the Indian Air Force in 1960 when the domestic
Indian national carrier upgraded to Viscounts and Friendships.