VR-HDH Canadian-Vickers OA-10A Canso (c/n CV592)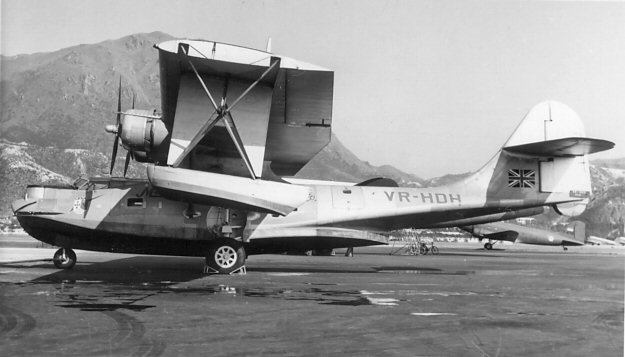 Macao Air Transport was founded in 1946 and flew semi-scheduled services from Hong Kong to
Macao and Canton. The service was still going strong into the 1960s but declined after fast hydro-
foils and hovercraft made the crossing from the two colonies simpler than boarding an aircraft. This
Canso (Catalina) was sold to Trans Australia Airlines' "Sunbird" (New Guinea) Division in 1962
as VH-SBV Bob Smith of Kiama, NSW provides the rare image of it (below) at HAECO prior
to leaving for Australia.