VQ-FAI (2) Douglas DC-3C-G202A (c/n 18923)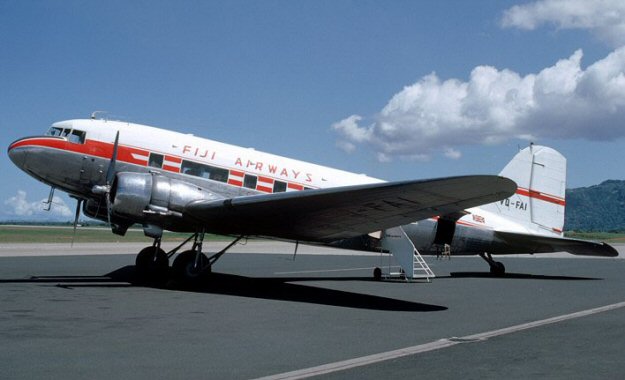 This was the former ZK-CAW (and VH-ANM before that) which was leased to Fiji Airways in
1966 for a period of roughly three years. The above shot is from the Bob Smith collection, and
was taken at Nadi Airport, Fiji in October 1967. Just why Fiji had to resort to re-issuing regos
is totally beyond my comprehension. It's not as it they were running out of combinations. Anyway,
upon its return to New Zealand this DC-3 reverted to ZK-CAW and spent its final years as an
annexe to a McDonald's retaurant in Taupo.