VQ-FAI (1) Piper PA-11S Cub Special (c/n 11-894)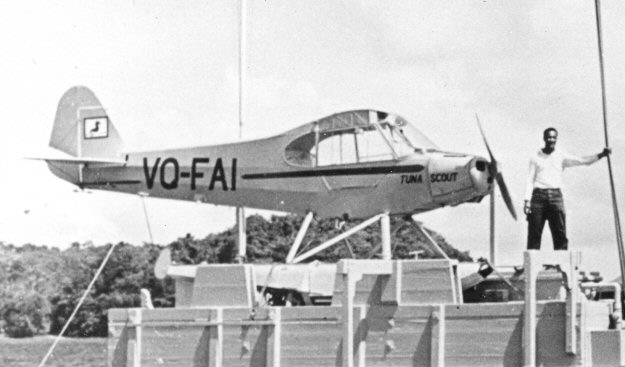 The first VQ-FAI was imported into Fiji new in 1949 by South Sea Marine Products Ltd, Suva to
operate from the fishing boat "Senibua". It is seen in these images from the Geoff Goodall collection
aboard the "Senibua". Note name

"Tuna Scout".

It was normally flown by Norman Lennon, who
later joined Fiji Airways. In September 1950 "Senibua" sailed to Sydney with the Piper on board,
to join tuna fishing along the NSW coast. The venture suffered a long delay in Australian government
approval, and VQ-FAI was sold to R.J.Herps & E. Rees of Sydney and registered VH-AKD to
them in Jan 1951 as a PA-11S floatplane.