VQ-FAD DHA-3 Drover 2 (c/n 5002)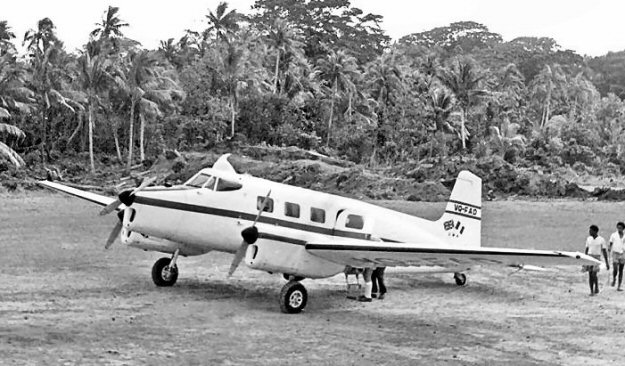 In 1964, aircraft of the British/French Condominium of the New Hebrides were registered in Fiji.
This Drover, formerly VH-BMU was sold to New Hebrides Airways. The above shot, by Brian
Walker (via Geoff Goodall) was taken at Port Vila just after the aircraft had arrived. Note dual
British/French flags on the tail. When the New Hebrides own civil register was formed in 1966
the Drover became VP-PAD. As such it crashed in a gorge on Tanna Island in October 1966,
killing all 8 occupants aboard.