VH-BMU (1) DHA3 Drover 2 (c/n 5002)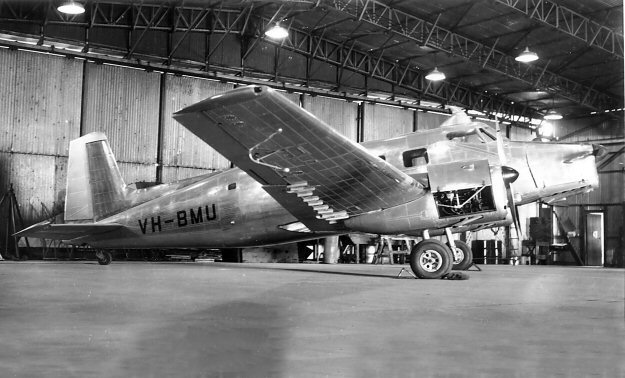 This was the second production Drover and was owned, at the time the above photograph was
taken by the Department of Civil Aviation in Melbourne. It is seen above in my shot in DCA's
hangar undergoing maintenance in 1955. The DHA photo immediately below (from the John
Hopton collection) shows -BMU in January 1949 at the time of its first flight. Note prototype
VH-DHA in back. Although this Drover was allotted the DCA-style registration VH-CAT,
this was never taken up, and it always remained VH-BMU It was sold to Bowden Air
Transport of Waverly, NSW at the end of 1959 and remained with them until July of 1963.
Greg Banfield took a nice shot of it (#3) at Bankstown just before Bowden sold it off. Finally
a couple of years later Barney Deatrick saw it (#4) bottom of the page, (via the Geoff Goodall
collection) outside de Havilland's at Bankstown (1964). By that time it was sporting the standard
DHA scheme adopted by several Drovers. A complete history of this machine, and more
photographs, can be seen on the CAHS website at
http://www.airwaysmuseum.com/DHA%20Drover%20VH-BMU.htm


2

.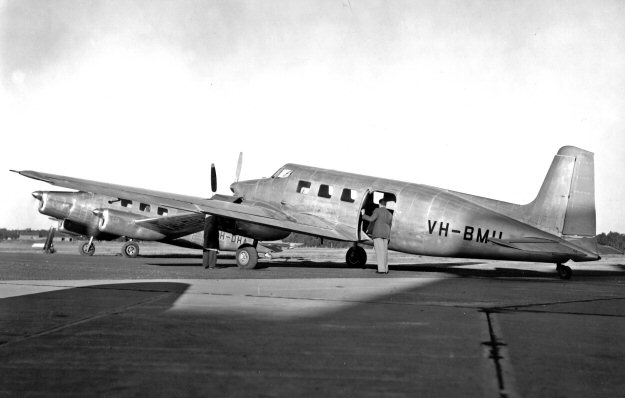 3.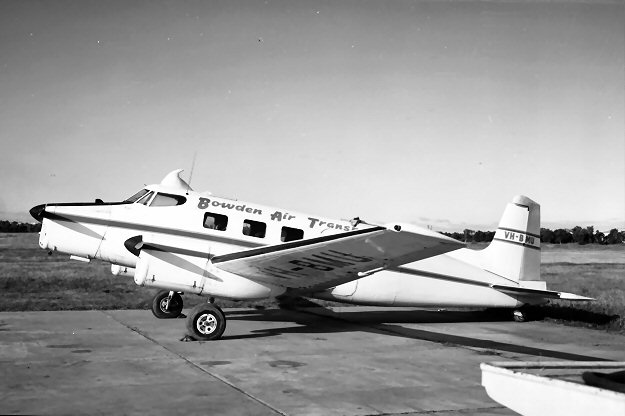 4

.