VP-PAQ Piper PA-23-250 Apache (c/n 27-2622)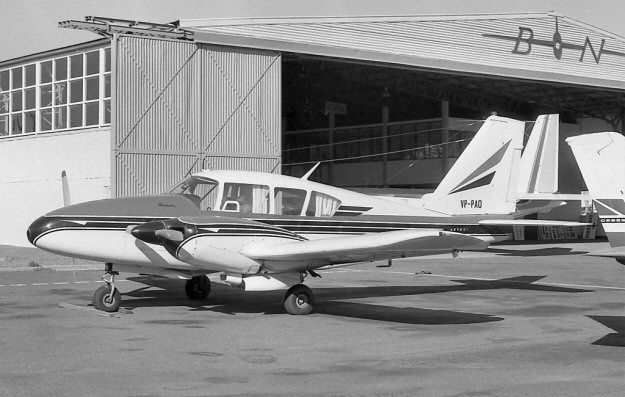 This Aztec spent ten months in the New Hebrides between November 1969 and September
1970. Ex VH-KJD, It flew with Air Malanesiae, and was probably on lease. It returned to
Oz as -KJD again after less than a year, so it was probably on lease. David Carter saw it at
Bankstown in 1970 after it got back (above).