VH-KJD Piper PA23-250 Aztec (c/n 27-2622)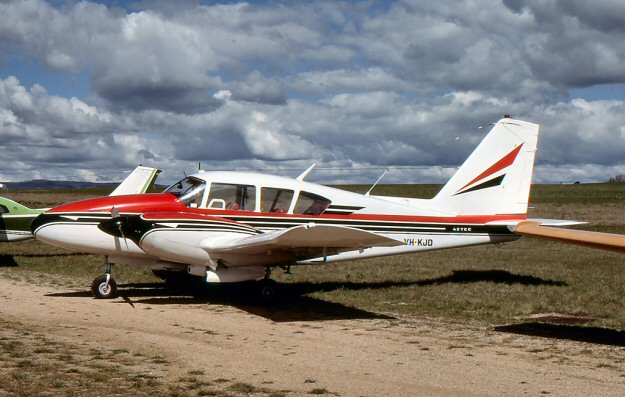 A used aircraft imported by the late Jim Hazelton as N5523Y, VH-KJD was registered in July
1969. In December that year it became VP-PAQ with Air Melanesia in the New Hebrides
although was in Australia (as -KJD again) by September of 1970, so it was probably on lease.
When it returned to the Australian register in October that year it was registered in the name
of Jetair, the airline that tried to bust the two-airline policy with a collection of DC-3s, Bristol
170s and Viscounts. It failed in 1971 but the scandal boiled on for many years . The Aztec
in the mean time went to Matthews Transport at Bendigo . David Carter's photograph of
–KJD (above) was taken at Bathurst in October 1978. On October 1 the following year
it was struck off the register as destroyed by fire. The location and circumstances of the
fire are not known.