PK-MPC Cessna 185 Skywagon (c/n 1850185)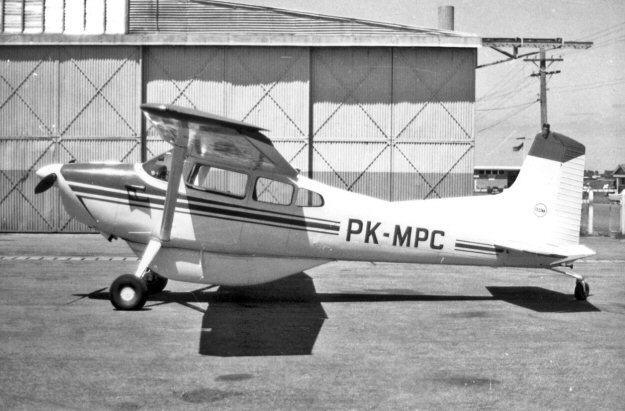 I am not absolutely sure that this is the same 185 as that listed under PK-MCC. There may well
have been a couple of them. Clearly it has a much different livery from that displayed by the
latter referenced machine Anyway, if it is, this is the aircraft which was used by the Indonesian
military briefly as P1004, before being civilianzed again as PK-MCC. Peter Limon's shot above
was taken in January 1965 as the aircraft was being prepped in Australia (Bankstown) prior to
being dispatched north to West Irian.