PK-MCC Cessna 185 Skywagon (c/n 185-0185)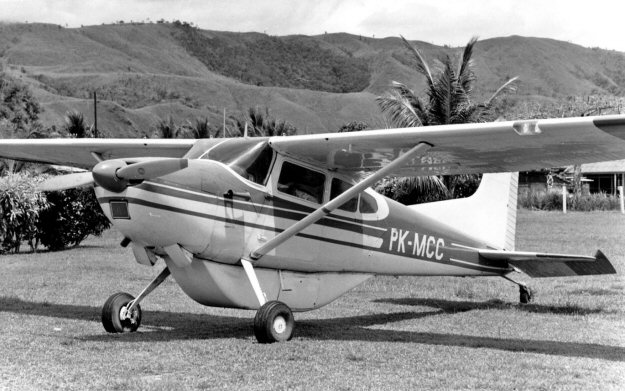 A cropped, but otherwise excellent image of a Skywagon on missionary work in West Irian taken
by Alan Bovelt in the late 1960s. Note optional belly cargo pod. Originally JZ-PTE, it was re-
regietered on the Indonesian register as PK-MPC. Sometime in the mid 1960s it was seconded
to the Indonesian Army as P1004 before returning to the civil register as PK-MCC.
West Irian.