PK-LEE Cessna 402A (c/n 402A-0073)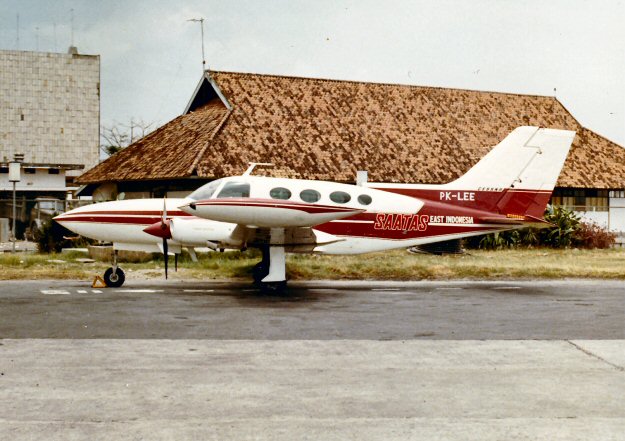 Built as N4573Q, this was the former VH-RZF, sold to SAATAS-East Indonesia in September
1971. It was one of several similar aircraft operated by the Indonesian Division of South Aust-
ralian & Territory Air Services at that time. The above shot is from the Margaret Picard collection.