VH-RZF Cessna 402A (c/n 402A-0073)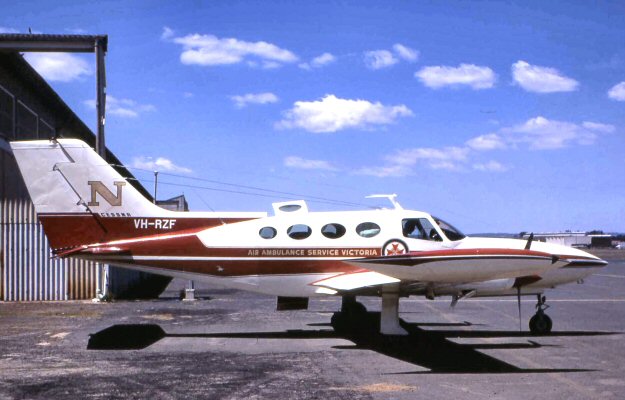 'Air Ambulance Service Victoria' reads the titling on this Cessna 402 seen in this rare, circa
1970 photo from the John Wheatley collection taken at Bankstown. Ex N4573Q, it was
registered, at the time, to Nichols Air Ambulance. 'Rare', since the aircraft did not remain
in Australia long, going to SAATAS East Indonesia as PK-LEE in 1971.