4X-AOB Douglas DC-3CS1C3G (c/n 16435)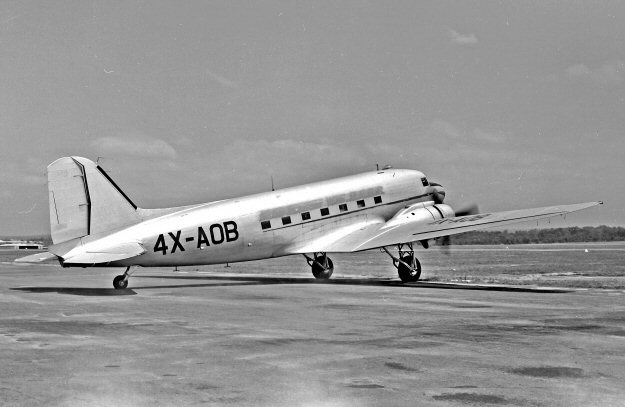 This was the former VH-CDC and is not really a civil machine at all, but went to the IDFAF
through Israeli Aircraft Industries. (It had a sister craft VH-CDA which also went to the Israeli
Air Force). The above photo was taken at Bankstown in 1960 by Eric Allan (via The Collection
p1789-1676).