VH-CDC Douglas DC-3CS1C3G (c/n 16435)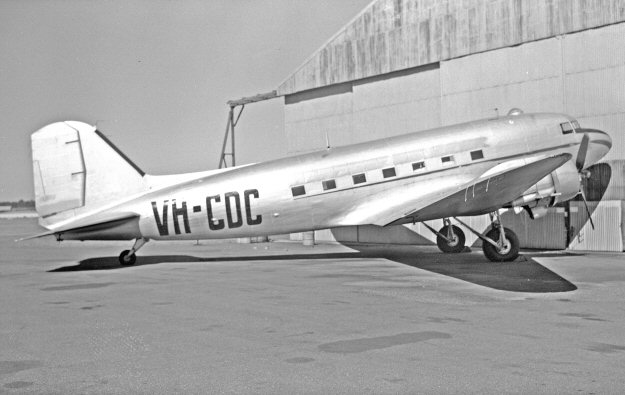 This photo was taken by Eric Allen, (The Collection p1789-0021) at Bankstown in 1960,
just before the aircraft was sold in Israel as 4X-AOB. It was first civilianized in April 1960
and was one of three similar machines overhauled by Fawcett Aviation for Aeroquipment
of Australia and given the regos VH-CDA/B/C for sale overseas. Just why the Australian
registration was painted on so crudely is inclear, and, in the event, it was repainted as 4X-AOB
somewhat more neatly before it left Sydney. Perhaps it had been envisaged delivering it as
VH-CDC and due to the still, by then, jittery nature prevailing in Isreal of "strange" aircraft
entering their airspace they did not want lack of identity to be a problem! VH-CDA and
VH-CDC both went to the IDFAF (through actual sales to Israeli Aircraft Industries), while
VH-CDB wound up going to the the Royal Cambodian Air Force.