4X-ACW Douglas DC-3 (c/n 14609/26054)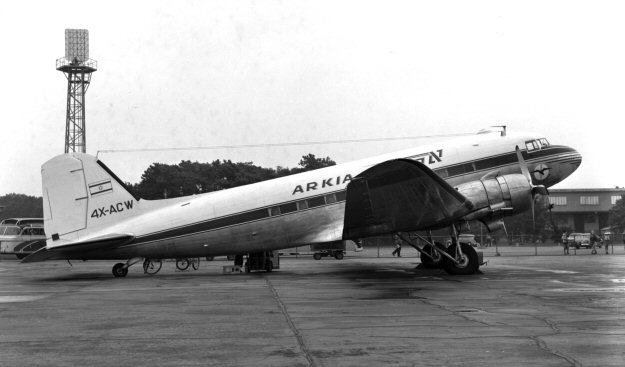 Arkia was formed in 1951 as Israel Inland Airlines as an associate, if not a subsidiary of, El Al to
operate domestic services within Israel, particularly to the Negev, and the Red Sea port of Eilat.
It later expanded to international and charter flights. 4X-ACW was an ex C-47B-5-DK and
was acquiired in 1950 from Swissair where it had flown as HB-IRD.