VP-KDZ Auster J/1 Autocrat (c/n 2114)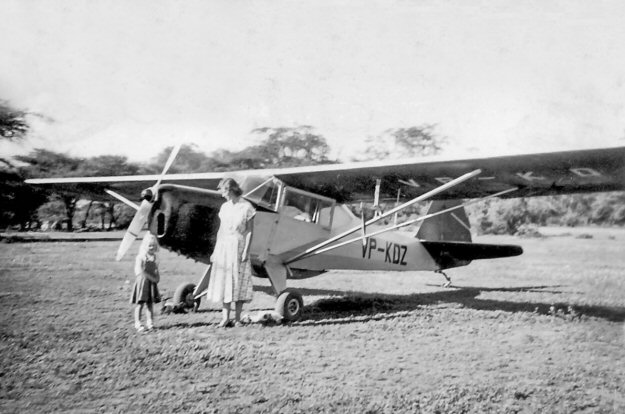 This Autocrat was orignally first registered ui n Uganda in 1947 as VP-UAJ. It was sold
to Noon and Pearce in Nairobi in 1948 becoming VP-KDZ. These photos were sent by
Janet Mousley, whose father Keith bought the aircraft from Noon and Pearce on 4th August
1955. That's Janet (below) aged six, circa 1955. Mousley purchased the craft for the princely
sum of

£750 and used it to fly from their farm to Nairobi. Janet indicates that Kiu farm was
mostly hilly and the only flat area really suitable for a landing strip was in the middle of the farm
alongside the big maize land. It sometimes had quite a strong crosswind, but Keith learned to
manage that without anything very hairy happening! The plane was wonderfully cheap to run –
she used no more fuel than a car and there was no tax on Aviation fuel so it was less than half
the price of car petrol. Keith Mousley gave up farming in 1960 and becsame a professional
pilot. I n 1961 VH-KDZ was sold in Australia, where it became VH-KEA.