CF-LCP Cessna 310 (c/n 35523)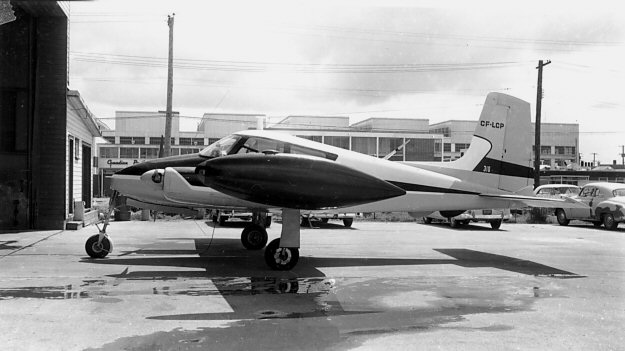 This was not a new 310 when it came into Canada by any means. It is, in fact, a 1954 model,
first registered in 1959, when my shot was taken. As indicated in my narratrive in the 'Classics'
section, the Cessna 310 was an exceptionally difficult aircraft to capture photogenically, because
of those blasted wing tanks. No camera angle really did it justice. This aircraft wass registered
to an owner in Victoria on Vancouver Island, and had come in for local servicigng at Vancouver
Airport.